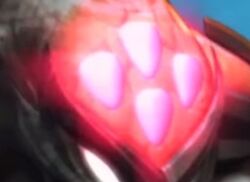 Ultimate Elementor's Core
 is a red core located on
Ultimate Elementor
's fore head. Like its previous forms, when something hits it,
Ultimate Elementor
will get hurt, and consequently distracted. There are four
Ultralinks
on it, respectively being all
The Elementors
, with the exception of
Metal Elementor
, later introduced in
Season 2
.
Trivia
 In Season 2, the core suffered minimal changes. Instead of being all red, there was added an armor and eyes on it.
Ad blocker interference detected!
Wikia is a free-to-use site that makes money from advertising. We have a modified experience for viewers using ad blockers

Wikia is not accessible if you've made further modifications. Remove the custom ad blocker rule(s) and the page will load as expected.