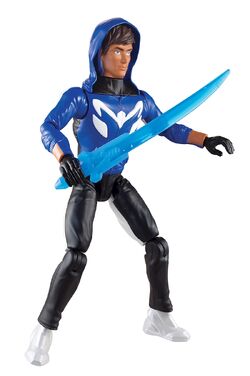 Turbo Transformation Max
is an action figure based on
Max Steel
. It was released on 2016 on the first wave of action figures.
Description
Max's attire is based on the same that he used when he was a teenager. He uses a blue jacket which has a white symbol of Steel, with a hood that covers Max's head, black gloves, black jeans, and white shoes. The figure also preserves some aspects of the Transform-Tek line, as seen with the hands. Max has twelve points of articulation, and comes with one accessory.
He comes with a transparent Turbo Sword. The main gimmick consists in changing Max's appearance to his Turbo Base Mode in a similar way as the Transform-Tek toys used to be transformed.
Ad blocker interference detected!
Wikia is a free-to-use site that makes money from advertising. We have a modified experience for viewers using ad blockers

Wikia is not accessible if you've made further modifications. Remove the custom ad blocker rule(s) and the page will load as expected.