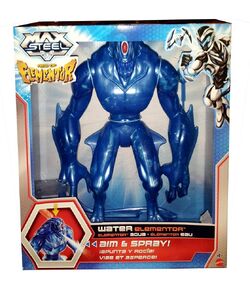 Rise of Elementor (Line)
is an exclusive action figure line released only in Mexico and USA. Like another lines, this was a very short line, and it mostly had double pack figures.
Description
With the sucess of the App, The Rise of Elementor, there was a whole new line based on the game. Actuallly, most of the figures in this line are relaunched figures of old toys in the reboot line, and some, are completely new, like the figure of Ultimate Elementor.
List of Figures
Ad blocker interference detected!
Wikia is a free-to-use site that makes money from advertising. We have a modified experience for viewers using ad blockers

Wikia is not accessible if you've made further modifications. Remove the custom ad blocker rule(s) and the page will load as expected.