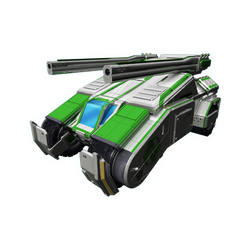 N-Tek R.O.C.C
are vehicles that are used by 
N-Tek
. R.O.C.C stands for
R
emote
O
perational
C
ommand
C
enter. They are like tanks, but are better than tanks. They can be driven on land and on snow. It has missiles and is perfect for combat.
In Season 2, an upgraded R.O.C.C is shown, replacing its predecessor. The new R.O.C.C has more cannons, and also has missile launcher. Plus, it sports a look to boot.
Ad blocker interference detected!
Wikia is a free-to-use site that makes money from advertising. We have a modified experience for viewers using ad blockers

Wikia is not accessible if you've made further modifications. Remove the custom ad blocker rule(s) and the page will load as expected.