Morphos Fusion Mode
is one of
Morphos' Transformations
. This transformation is able to fuse every mode that
Morphos
has in his arsenal. Morphos Fusion Mode debuts in
Max Steel: The Dawn of Morphos
.
Origins
After Morphos failed in defeating Max Steel, he despairingly tried to get the device that supposedly would improve him, created by Miles Dredd. When he absorbed the device, Morphos started to melt, and later, recovered himself; revealing that he is now able to create fusions through this mode.
TV Show
When Miles Dredd gave Morphos a device that was going to upgrade him, it made Morphos started to melt, but later recovered himself, and revealed that he got a new ability: to fuse the modes in his arsenal.
Fusions Created
Morphos
when he got this mode. In this mode,
Morphos
is able to shoot red lasers through
Miles Dredd
's hands, and at the same time, has the power of
Turbo Strength Mode
. It first appeared in
Max Steel: The Dawn of Morphos
.
Morphos
get
Toxzon
's powers, being able to launch toxins or create claws, and
Metal Elementor
's powers, able to launch projectiles or create a ball with spikes.
Max Steel: Maximum Morphos
, it was only seen in the toyline.
Morphos
is able to launch toxins through
Toxzon
's arm, launch one projectile through
Extroyer
's arm, and presumably can create fire walls and waves of water though
Fire
and
Water Elementor
.
Gallery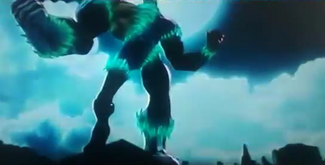 The Gallery of Morphos Fusion Mode can be seen Here.
Ad blocker interference detected!
Wikia is a free-to-use site that makes money from advertising. We have a modified experience for viewers using ad blockers

Wikia is not accessible if you've made further modifications. Remove the custom ad blocker rule(s) and the page will load as expected.