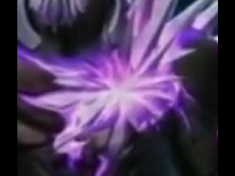 Extroyer's Ultralink is a damaged Ultralink that first appeared in The Thrill of the Hunt. This Ultralink was in a package and it was found by N-Tek, but then Troy Winter stole it from them. Then as a result, the Ultralink was unfunctionable, and it was missing a part. Then Troy Winter stole it at THI and then he gave it to Jason Naught.  He mentioned that the Ultralink is very powerful, then Troy wanted it for himself. Then when he got it, there was a message from Miles Dredd that said that if he was listening to this, that he had betrayed him, then the damaged Ultralink exploded on Troy and turned him into Extroyer.
Trivia
The Ultralink helps Extroyer to Extroy into animals.
The Ultralink is located close to Extroyer's left hand, which is on the chest.
It could be possible that when Steel touched Extroyer's Ultralink, the Ultralink made Steel remember something from his memory file.
As seen in The Thrill of the Hunt, the Ultralink has the same shape of Steel.
Ad blocker interference detected!
Wikia is a free-to-use site that makes money from advertising. We have a modified experience for viewers using ad blockers

Wikia is not accessible if you've made further modifications. Remove the custom ad blocker rule(s) and the page will load as expected.